Dillner's Accounting Tools > section > Payroll
Some states have specific reciprocal agreements with bordering states regarding state unemployment. This utility will show total Unemployment taxable wages by employee by state when an employee earns wages in more than one state in a quarter. The values displayed on the screen may be printed or exported. Entries to move wages from one state to another may also be generated.
Select Utilities>Payroll>Unemployment Allocation.
Select the desired Quarter. (Defaults to current quarter.)
Select the desired Year. (Defaults to current year.)
Click Show Detail. The total wages by state will be listed for each employee.

To move unemployment wages from one state to another, double-click on the amount to be moved. An after-the-fact payroll check will be created with the amount that was selected posting as negative gross wages to the original SUI state and positive gross wages to the 2nd SUI state.



Note: The Default Pay Item MUST be selected in the options screen for the amounts to post.

Save the after-the-fact check by clicking the Save and close icon.
Click the Show Detail button in the Unemployment Allocation window to refresh the totals.

Export
Click Export to export the results as displayed to a comma or tab delimited file.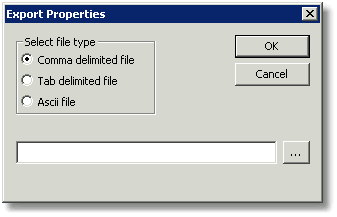 Select the desired format and browse for the file path using the button.
Print
Click the Print button found to the right of the upper grid to print the information in the window.

Due to printer variations, column widths do not always print as they look on the screen. Use Options>Print Offset

to adjust for these differences. Increase the number to increase the printed column width and decrease the number to decrease the width. Once this is set for your system, columns will print as they appear on your screen.