Dillner's Accounting Tools > section > Activities
Payroll check stubs can be reprinted for all employees or for a single employee.

Select Activities>Reprint Check Stubs.

A window will open with the checks for All employees in the current accounting period displayed.

Before printing for the first time, click the Insert button and insert the Check Stub - Portal report. (You may need to install this check. Click the Install Checks button on the Report List window and select Check Stub-Portal check and install.) Click the Options button

to set the Report Options as needed.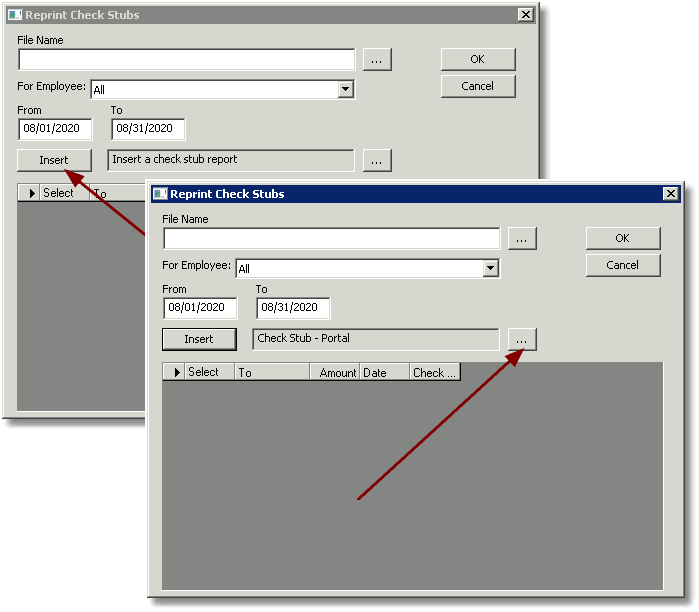 To Reprint Check Stubs
Select Activities>Reprint Check Stubs.

Browse to the desired folder, enter the name of the file, and click Save.
Select the desired Employee from the drop-down list.
Enter the desired From and To dates. The program will default to the start and end dates of the current accounting period.
Select the desired records to reprint or right-click and Select All.
Click OK to create the files.

A separate file will be created for each selected record. The employee name will be appended to the file name you enter.