Dillner's Accounting Tools > section > Maintenance
Edit Contact Organization
The Edit Contact Organization utility may be used to rename organizations or delete unwanted organizations from the company file.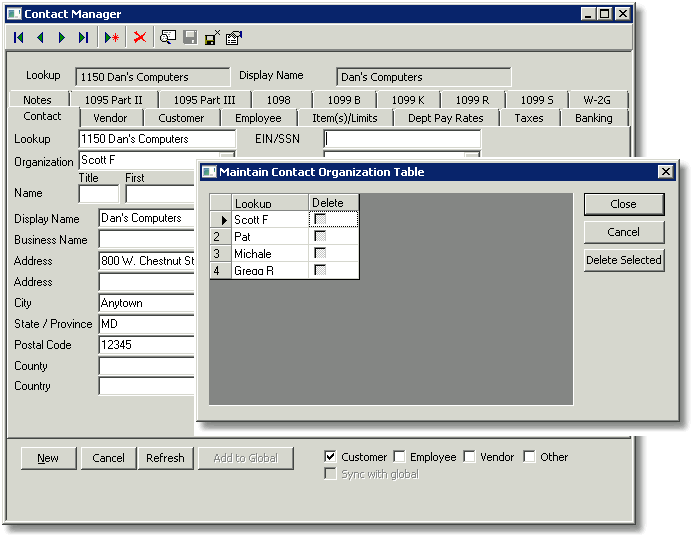 Select Utilities>Maintenance>Edit Contact Organization to edit or delete an organization.
Edit Organization Lookup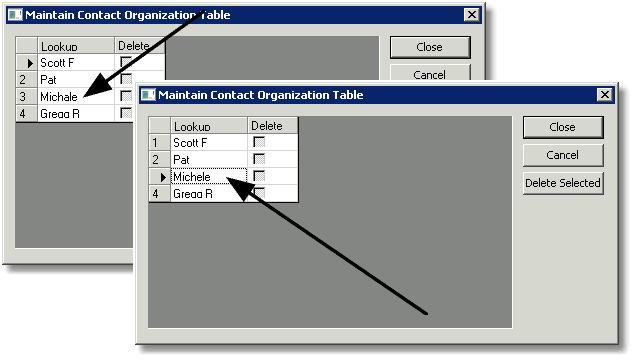 Change the Lookup as needed by typing over the existing name.
Click Close to save the changes.
Delete Organization Lookup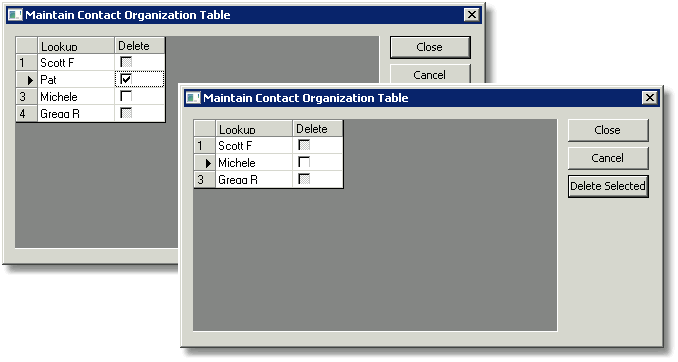 Select the Delete box for any Lookups you would like to delete.
Click Delete Selected.
Note: A Contact Organization may not be deleted if it is used in a contact.