Dillner's Accounting Tools > section > Utilities
The Data Store is used to record information about processing. It can also be used to store web addresses, usernames, and passwords.

Select Utilities>Data Store.

The Data Store has two places for storing client information. Use the Notes tab to record processing notes or important information, as shown in the screenshot below. Use <Ctrl>+Enter to add a new line.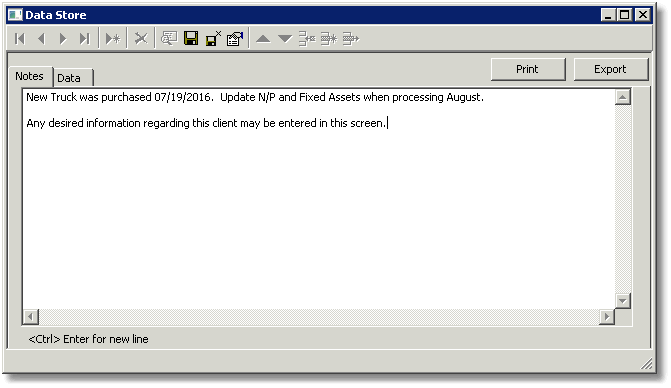 The Data tab appears as a table. Desired information can be entered. As many as ten columns may be displayed.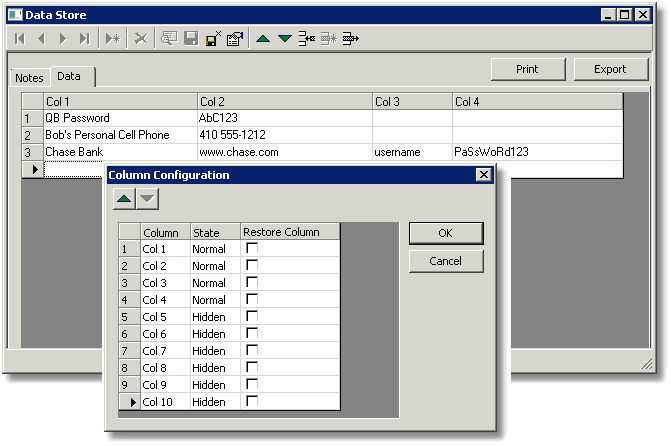 Rename Column Headings
Right-click in the desired column.
Select Rename Column.
Enter a new name for this column in the dialog box.
Click Save and Close to save the any changes and close the window.
Options
Click the Options

icon to see the following options:

Select Yes for the Open Client File with Notes to have the program open the Data Store when the client file is opened.