Dillner's Accounting Tools > section > Write Up
The Quick Account Balance displays the balance of a desired account.

Select Write Up>Quick Account Balance.

Select the desired Account from the drop-down list or enter the Lookup of the desired account. The current balance will be displayed.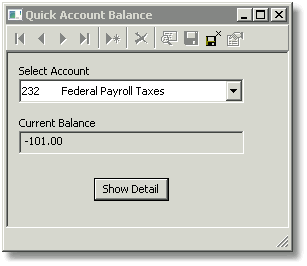 To show detail, click the Show Detail button. The Write Up>Trial Balance Screen will open with the detail from the selected account displayed in the lower grid.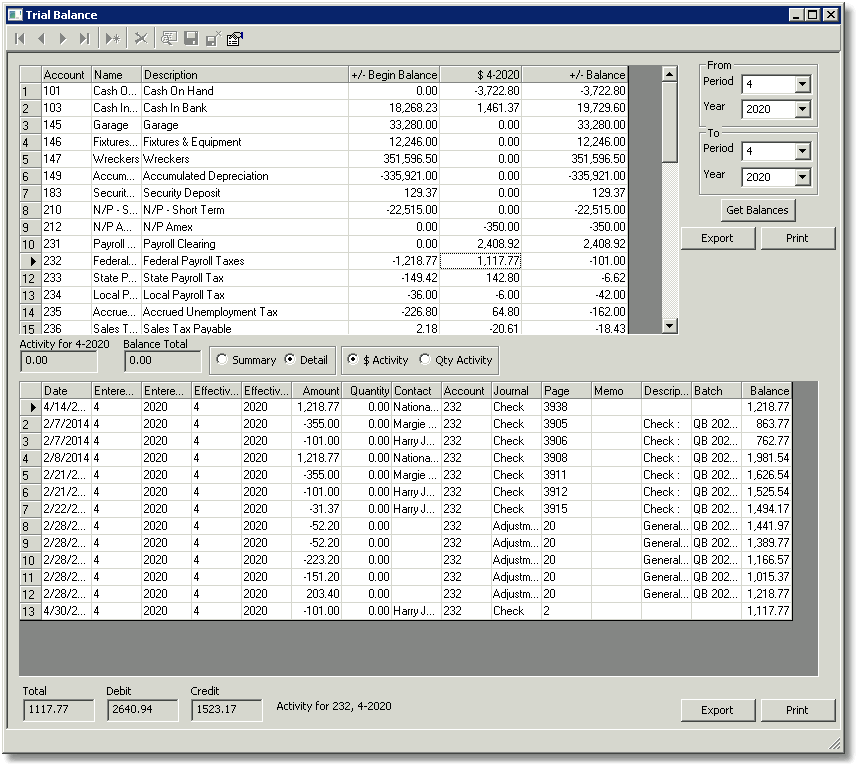 The program will remember and display the last account selected when Quick Account Balance is selected again.