Dillner's Accounting Tools > section > Setup
Employer Expense type payroll items are used as a placeholder for the expense side of employer payroll taxes and employer accruals. There can only be one employer expense type item in a company file.

Lookup—Enter a brief identifier for the payroll item. It can be any desired alphanumeric combination. Each Lookup must be unique. It should not be more than seven characters.

Description—Enter a meaningful description in this field.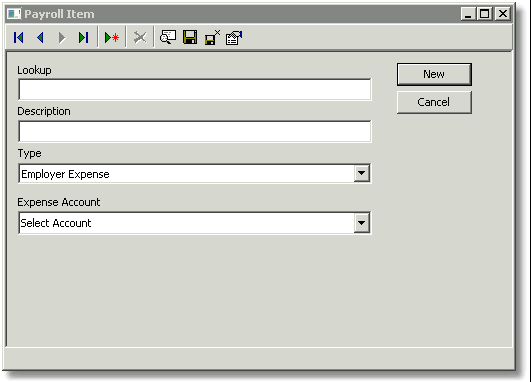 Expense Account—Select the appropriate general ledger account that should be debited for most employer payroll taxes. The account selected here will only be used if a specific expense account is not selected for an employer tax item or employer accrual item. You should select an expense classification account.