Dillner's Accounting Tools > section > Pay Portals
PayPortals - Getting Started
PayPortals™ will allow you to batch upload individual payroll check stubs and W-2s to secure portals for the employees of your payroll clients. There is an additional fee for this service. This feature may be used for Payroll Checkwriting and After-the-Fact clients.
Choose a Domain Name
Check stubs will be uploaded to a unique domain on MyPayCheckData.com. For example, if the client name is Joe's Auto Body Shop, the employees would go to Joesautobody.mypaycheckdata.com to log in. Discuss a domain name with your client. Decide on at least two choices in case another company is already using your first choice. You can check for availability by entering your choice in a browser. Type the desired domain name then add .mypaycheckdata.com (So if your client's company name is DCC Security Company, you could test the domain name DCCSecurity.mypaycheckdata.com). Domain names are NOT case sensitive.

A client portal must be set up in the Virtual Office™. The VO Client ID must be entered on the Company tab in Setup>Company Information.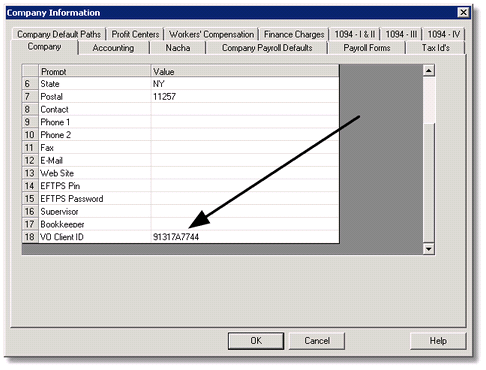 To create a domain, contact support by emailing support@dillners.com.

In your email, please tell us the Company Name in your VO and your first and second choices for domain names.

You will be notified after the domain is set up and the client has been activated.
In FCA™
Each employee must be assigned a unique portal ID. This is a numeric ID assigned by your CLIENT. If the employee does not remember his or her ID they will contact the client, not the accounting office. The Portal ID can be the employee ID they use to clock in, or another assigned string of numbers. The last four numbers of their social security number alone is NOT recommended. If you wish to base this ID on those numbers, consider adding a common prefix, like the first three digits of the company zip code, or the area code of the company phone number, to the last five digits of their SSN.

Each employee record in FCA must have a unique email address in the Email 1 field on the Contact tab. We recommend a personal email address so the employee will have access to the inbox even if he or she leaves the company at a later date.

On the Employee tab, verify that the employee has a Hire Date (This is a required field). Enter the Portal ID.

The Portal ID and email address for each employee can be entered by the client in the VO Payroll Forms if applicable, then imported to FCA.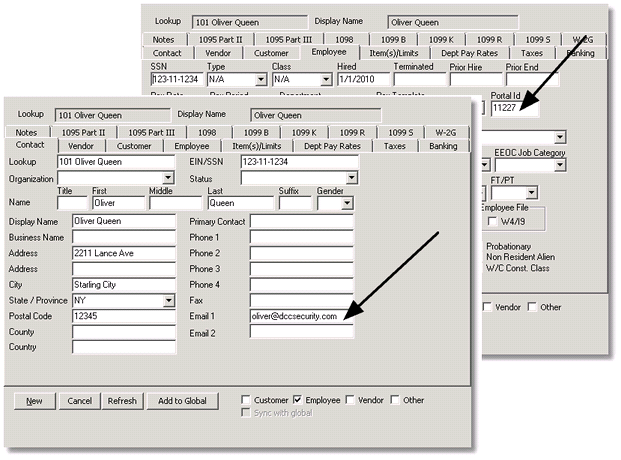 In FCA, run the payroll as you normally would. Print checks, and create the Nacha file for direct deposit.

Select Activities>Print to Payroll Portals to create the files to upload. Click here for instructions.