Dillner's Accounting Tools > section > Setup
Sales Tax rules may be set up in a client so that sales tax is automatically calculated when creating an Accounts Receivable Invoice.

To set up Sales Tax:
Select Setup>Sales Tax.
Enter a name to define the combined tax for the Area.
Enter the Account that sales tax is posted to.
Enter the Effective Date for this rate.
Entity is not used at this time.
Enter the rate as a decimal in the Taxable field.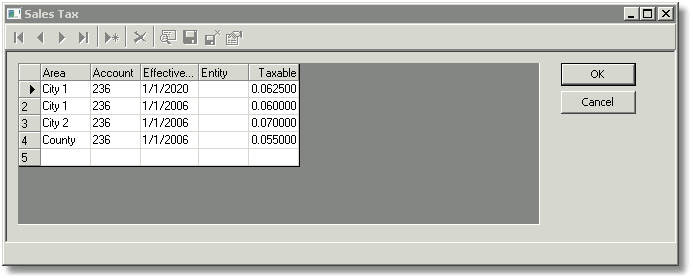 Note: Enter an additional line for a new rate with a new Effective Date when notification is received.