Dillner's Accounting Tools > section > File
Select File>Backup to create a compressed backup file that contains the entire database of the open company. The backup does not replace your full system backup, which should be performed daily and stored off site.

The system will suggest the company name (which can be changed if desired) for the backup file name with an extension of .ext. Always be careful not to have the file name the same as a backup file from a different company file.


Defining the Backup Path
Use the Setup>System Options>System Default Paths tab, which available to Accountant and Admin type users, to define a common backup path. The program will open this folder when File>Backup is selected unless a different path has been defined in the Setup>Company Information>Company Default Paths tab (shown in the screenshot below) to define a path used specifically by the current company file.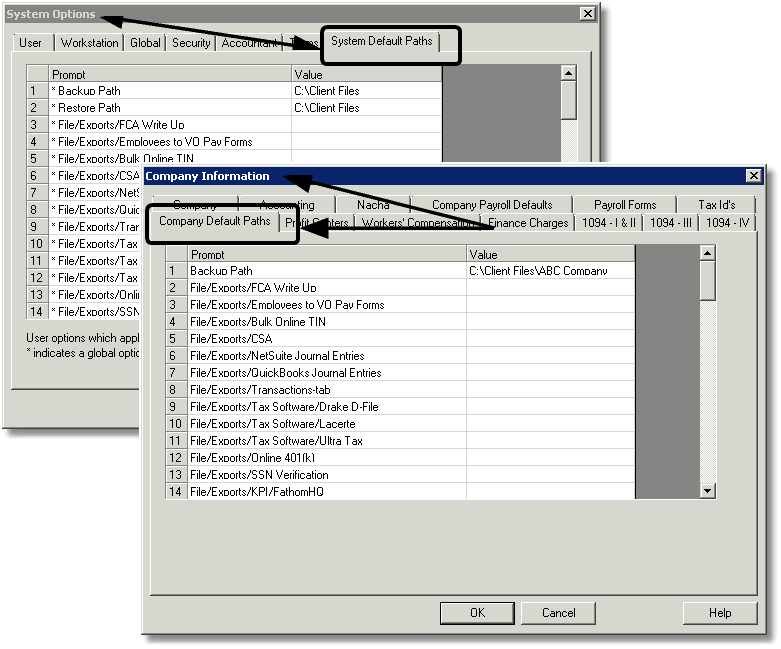 Creating Backup Files Automatically
For information on how to define the automatic backup, refer to Setup>System Options>Security. The Security tab is available to Admin and Accountant users only.