Dillner's Accounting Tools > section > Accountant
The Accountant user may customize the program by hiding certain menu items from all users in the office.

Select Accountant>Configure App to hide menu items from view. Select the desired items and click OK to save the changes. Any changes made in this dialog box will go into effect the next time the program is opened.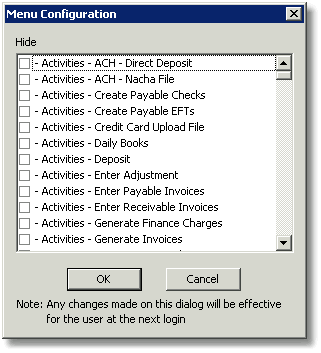 This is primarily done before creating a Client Setup Data file; however, it will hide these items from all users on your installation. When you are using Configure App in the creation of a Client Setup Data file, you may want to come back and deselect items after the file has been created.