Dillner's Accounting Tools > section > View
The Company List is in the Workspace pane that is normally attached to the left side of the FCA™ or PBM™ program window and contains the list of company files.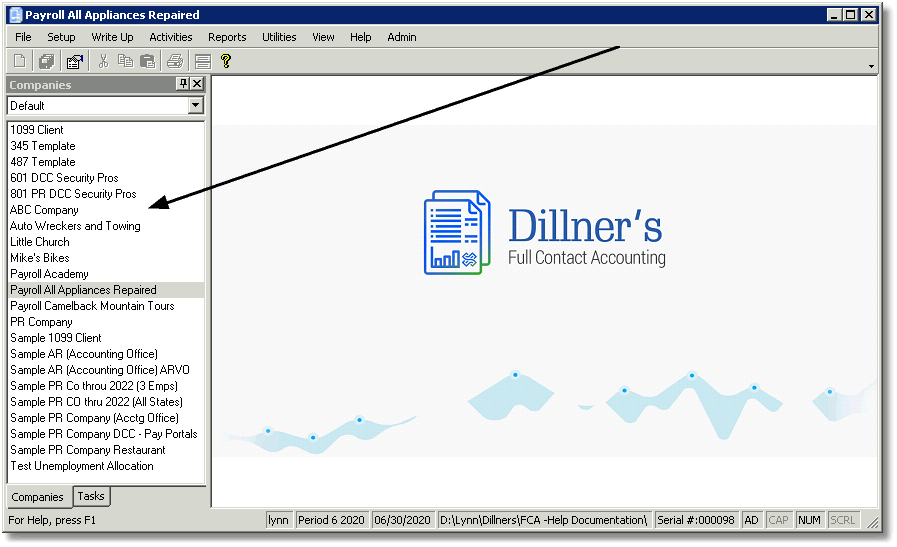 Open a Company
Double-click the company you wish to open, or highlight the company name then right-click it and select Open [company name].


Delete a Company
Highlight the company to delete, right-click, and select Delete [company name].