Dillner's Accounting Tools > section > Payroll
E-File 940 instructions for Quarterly Express
If you are e-filing a 940 through Quarterly Express™ and you have selected All or Some for FUTA wages exempt from state in the 940 Data window, you will need to enter additional data for the export.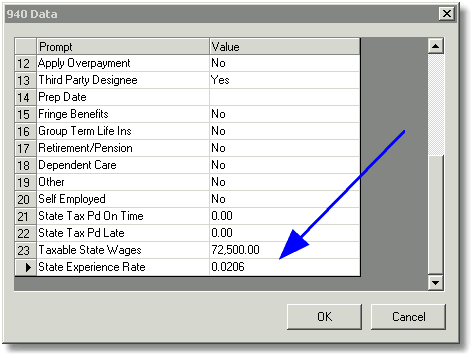 Enter the Taxable State Wages.
Enter the State Experience Rate. (Enter 0.0206 if the rate is 2.06%)
You will still need to enter the Worksheet Amount on line 6 for the paper copy of the form.